about
Christos Dorje Walker
Growing up as a surfer on the sunburnt beaches of the Gold Coast in Australia was a long way from where I would end up spending much of my adult life in India and the Himalayas studying various forms of meditation and spirituality. Did you ever grow up wondering or feeling that there could be or should be more than what you see going on in the world around you? For me the endless cycle of materialism and the general propagation of our species alone felt a bit empty, it felt like there was something missing... something more to discover and experience. At first this was just a childhood fantasy that slowly grew in my mind as I got older, fuelled by chronic health issues and personal crisis, I was lead to question more and more what else could one do with this human life? What is our true purpose and potential?
I began in my late teens looking locally in my home town the Gold Coast. I found a psychologist who was teaching meditation and she directed me to start learning Qi Gong from a Chinese Master who had just moved there from China and spent about 3 years learning from teachers I found local to where I lived until I decided to head over seas, I decided that I needed to travel with one intention, to find a Master. Someone who had perfected the practice of meditation and could straighten me out a bit, show me a better path in life. As the story goes one thing lead to another and by the age of 22 I found myself living as an ordained Buddhist monk practising a tradition of Tibetan Buddhism living with a very old and wise Buddhist Master, this is where I picked up the name Dorje.  This ordained stint lasted about 5 years where I realised I was not really monk material so I returned home to Australia and studied various forms of body work and eventually went on to study Somatic Psychotherapy, it is a therapy that looks at the body and the mind, I thought quite helpful since humans have both a body and a mind.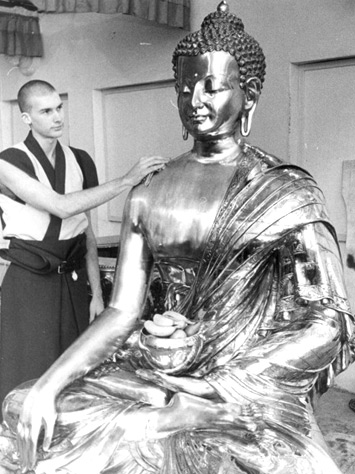 So perhaps initially driven in my teens by looking for an answer to chronic fatigue syndrome and overwhelmed by the punishing roller coaster ride of anxiety and depression, I started to seek guidance and advice from people who seemed to have more wisdom and insight than I did at the time. One thing lead to another and this has now grown into a 20 year journey that has seen me through some of the most beautiful and hidden parts of modern and ancient asian geographical and cultural landscape. Many people know countries like India, Bhutan, Tibet, Mongolia, China, Nepal, Thailand all hold such ancient traditions of meditation that yield deep wisdom and insight, for me I wanted to immerse myself, experience, taste even Grok! what these people and cultures had to offer and after 20 years i feel I am only scratching the surface, a journey that no doubt will consume the rest of my life in travel, study and practice but as one elder said to me, once you open the door you can never go back.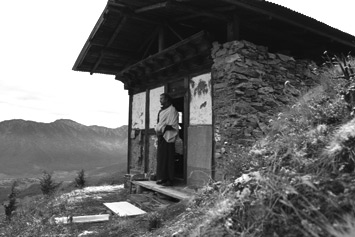 So I continue to spend long stints in the east each year studying different traditions of meditation and spirituality mostly in India and Bhutan. I have been fortunate to travel to remote area's and have made meaningful connections with Guru's, Masters, Rinpoche's, Yogis, Gomchens, Lama's and even simple everyday people in these parts of the world that has nourished me and helped crack open some of this western narcissism, arrogance and pride I seem to hold so dearly. I am still much the same person as I always was, I am still human and have many faults but one thing that has transpired through these travels, retreats and austerities. The fatigue, sickness, depression and inner struggle has reduce substantially. My life these days alternates between working as a therapist listening to others struggles and pain or talking to groups about my experiences and learnings, balanced with traveling to isolated regions of the himalayas or to south India to deepen some of what I continue to learn from these great beings who hold so many keys to some of mans greatest mysteries. Now don't get me wrong there are many issues and contradictions at every turn east or west but I realised somewhere along the way what I value most of all, what I was seeking to cultivate and why I search out this unusual humans still living steeped in various traditions that have long been forgotten or thought obsolete by the majority of the modern world comes down to one word... Wisdom.  One of my dear friends has a tattoo on his foot that reads " without love we perish" in my heart I know without wisdom this planet and its humanity does not stand a chance to remain much longer.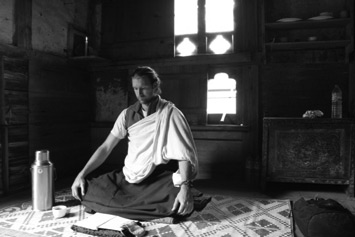 I feel love follows wisdom just as the rain follows clouds. May we once again value love and wisdom above all else, for me in my heart I believe this is our only hope. Doha.